Professional Computer Repair and Networking Service for
northwest Tennessee and western Kentucky
Onsite Service - Inshop Service - Remote Service - Pick Up & Delivery Service
Licensed - Insured - Certified
Call Anytime 1-877-433-9795
Is your information technology helping your business grow or is it taking time away from your business operations? Let us turn knowledge into value. Perhaps you need a server to share your company documents, a VPN solution to provide remote access for your employees, or an assessment of your current technology for possible improvements.
First and foremost, The Mobile PC Guys is about building relationships with our clients through honest, clear communication and always seeing their needs first. We thrive on serving people and companies by showing them how to get more satisfaction, productivity and profitability out of their technology equipment.
We are able to offer services to the smallest business, church or group to the largest corporation. We have been blessed with the Greatest Clients in the World, that's right we love our customers and build life long friendships with many of them.

Our Services:
| | | |
| --- | --- | --- |
| Home Computer Repair | | Networing Services for Home and Business |
| Business Computer Repair | | Computer Tutoring |
| Virus Removal | | Data Transfers |
| Computer Tune-Up | | Computer Set-Up |
| Data Backup | | Flat Rate Business Maintenance |
| Business Managed Services | | Off Site Back-Ups |
| New Computer Sales | | Google Apps for Work Reseller |
| Website Design Services | | Web Hosting and Domain Names |
| Troubleshooting Network Problems | | Network Wiring Crew for Jobs Big and Small |
| Merchant Account Services | | VoIP Telephone Services |
| Hosted PBX Phone Systems | | SIP Trunking Services |
| Data Recovery Services | | Commericial Wireless Applications |
| HIPAA IT Audits | | PCI Security IT Audits |
| VPN Set-Up and Management | | DIY Website Builder |
| Business Cloud Services | | DNS Web Filtering |
| Affordable Anti Virus | | Managed Firewall Services |
| New Construction Cabling | | Business Networking Services |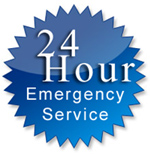 Computer Repair, Networking, Web Design and Information Technology Services
Serving the Following Communities:
Henry County, Tennessee
731-641-7005
Buchanan, Tn - Como, Tn - Cottage Grove, Tn - Henry, Tn -Mansfield, Tn - Old Springville,Tn
Paris, Tn - Puryear, Tn - Sringville, Tn - Whitlock, Tn
Carroll County, Tennessee
731-352-2633
Atwood, Tn - Bruceton, Tn - Hollowrock, Tn - Clarksburg, Tn -Huntingdon, Tn - McKenzie,Tn
McLemoresville, Tn - Trezvant, Tn -Westport, Tn - Buena Vista, Tn - Cedar Grove, Tn
Lavina, Tn - Westport, Tn - Yuma, Tn
Dyer County, Tennessee
731-285-9644
Dyersburg, Tn - Newbern, Tn - Trimble, Tn - Bogota, Tn -Finely, Tn - Lenox,Tn - Tigrett,Tn
Lake County, Tennessee
731-285-9644
Tiptonville, Tn - Ridgely, Tn - Wynnburg, Tn
Gibson County, Tennessee
731-686-9918
Bradford, Tn - Dyer, Tn - Gibson, Tn - Humboldt, Tn - Kenton,Tn Medina, Tn - Milan,Tn - Rutherford,Tn
Trenton, Tn - Yorkville, Tn - Eaton, Tn - Fruitland, Tn - Idlewild, Tn


Madison County, Tennessee
731-664-3518
Adair, Tn - Beech Bluff, Tn - Jackson, Tn - Medon, Tn - Mercer,Tn

Oakfield, Tn - Pinson,Tn - Spring Creek,Tn - Three Way, Tn
Obion County, Tennessee
731-885-5665
Hornbeak, Tn - Kenton, Tn - Obion, Tn - Rives, Tn - Samburg,Tn
South Fulton, Tn - Troy,Tn - Union City,Tn - Woodland Mills, Tn - Reelfoot Lake, Tn
Weakley County, Tennessee
731-588-4200
Dresden, Tn - Dukedom, Tn - Gardner, Tn - Gleason, Tn - Greenfield,Tn

Latham, Tn - Martin,Tn - Palmersville,Tn - Sharon, Tn - Gleason, Tn

Graves County, Kentucky
270-247-7667
Feliciana, Ky - Bell City, Ky - Boaz, Ky - Clear Springs, Ky - Cuba,Ky - Dogwood, Ky - Dublin, Ky - Dukdom, Ky

Folsomdale, Ky - Hickory, Ky - Fancy Farm, Ky - Farmington, Ky - Feliciana, Ky - Kaler, Ky - Lowes, Ky - Lynnville, Ky

Mayfield, Ky - Melber, Ky - Pottsville, Ky - Sedalia, Ky - Symsonia, Ky - Viola, Ky - Water Valley, Ky - West Viola, Ky

Westplains, Ky -Wingo, Ky
Fulton County, Kentucky
270-236-2338
Fulton, Ky - Hickman, Ky
Calloway County, Kentucky
270-767-0015
Almo, Ky - Coldwater, Ky - Crossland, Ky - Dexter, Ky - Elm Grove, Ky - Faxon, Ky - Harris Grove, Ky

Hazel, Ky - Kirksey, Ky - Lynn Grove, Ky - Midway, Ky - Murray, Ky - New Concord, Ky

Shiloh, Ky - Stella, Ky - Wiswell, Ky
Hickman County, Kentucky
270-653-2404
Clinton, Ky - Columbus,Ky
McCracken County, Kentucky
270-575-0734
Paducah, Ky - Lone Oak, Ky - West Paducah,Ky - Farley, ky - Hendron, Ky - Massac, Ky, Reidland, Ky
Toll Free 1-877-433-9795

The Mobile PC Guys, Inc
Main Website: http://www.themobilepcguys.com
Facebook: http://www.facebook.com/pcguys